Homebuying Sentiment Rises
by Steve Randall
08 Jan 2016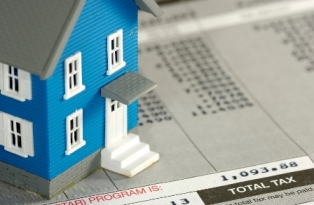 Sentiment among homebuyers rose in December following a strong 2015. Fannie Mae's analysis shows that buyers had increased confidence in the US economy and their own personal finances and its sentiment index rose 2.4 percentage points to 83.2. The net share of respondents who believed that now was a good time to buy stayed at 35 per cent while 8 per cent felt it was a good time to sell, doubling the previous month's percentage. Job security and personal finances showed increased optimism along with expectation of higher real estate prices, although fewer respondents felt that mortgage rates will go down.
30-year FRM rates down
Mortgage rates have started 2016 lower according to analysis from Freddie Mac. It's Primary Mortgage Market Survey showed that average rates for a 30-year FRM were down to 3.97 per cent for the week ending Jan. 7 compared to 4.01 per cent a week earlier. For 15-year FRM's the average was slightly higher than last week, rising to 3.26 per cent from 3.24. 5-year ARM's averaged 3.09 per cent (up from 3.08).
Mortgage credit availability slipped in December
Figures from the Mortgage Bankers' Association show that mortgage credit availability decreased in December. Its Mortgage Credit Availability Index declined 2.4 per cent to 124.3 with conventional and jumbo loans seeing the largest declines.
Although tightening of lending are usually the reason behind a decline in the MCAI there were additional issues in December: a large part of the decline was driven by a technical issue related to implementation of affordable, low down payment, loan programs," said Lynn Fisher, MBA's Vice President of Research and Economics. "Many investors discontinued existing low down payment loan programs only to replace them with new iterations of similar programs that were discontinued."
Apartment vacancies higher in Q4
The level of apartment vacancies across the US in the fourth quarter rose to 4.4 per cent according to data from New York-based researcher Reis. The slim rise (from 4.3 in the previous quarter) was the first time since 2009 that the rate has risen in two straight quarters. Older properties are in demand whereas some pricier new urban developments are struggling. "It's taking a lot longer for new projects to lease up," Ryan Severino, a senior economist at Reis, told Bloomberg. "Vacancies are rising predominantly because a lot of shiny, sexy new Class A projects are having a harder time leasing up relative to a few years ago."
Source:  http://www.mpamag.com/news/morning-briefing-homebuying-sentiment-rises-27520.aspx