by Steve Randall
08 Jan 2016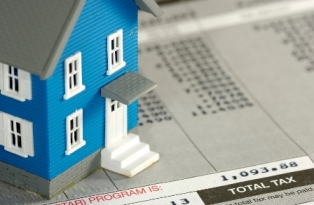 Sentiment among homebuyers rose in December following a strong 2015. Fannie Mae's analysis shows that buyers had increased confidence in the US economy and their own personal finances and its sentiment index rose 2.4 percentage points to 83.2. The net share of respondents who believed that now was a good time to buy stayed at 35 per cent while 8 per cent felt it was a good time to sell, doubling the previous month's percentage. Job security and personal finances showed increased optimism along with expectation of higher real estate prices, although fewer respondents felt that mortgage rates will go down.
30-year FRM rates down
Mortgage rates have started 2016 lower according to analysis from Freddie Mac. It's Primary Mortgage Market Survey showed that average rates for a 30-year FRM were down to 3.97 per cent for the week ending Jan. 7 compared to 4.01 per cent a week earlier. For 15-year FRM's the average was slightly higher than last week, rising to 3.26 per cent from 3.24. 5-year ARM's averaged 3.09 per cent (up from 3.08).
Mortgage credit availability slipped in December
Figures from the Mortgage Bankers' Association show that mortgage credit availability decreased in December. Its Mortgage Credit Availability Index declined 2.4 per cent to 124.3 with conventional and jumbo loans seeing the largest declines.
Although tightening of lending are usually the reason behind a decline in the MCAI there were additional issues in December: a large part of the decline was driven by a technical issue related to implementation of affordable, low down payment, loan programs," said Lynn Fisher, MBA's Vice President of Research and Economics. "Many investors discontinued existing low down payment loan programs only to replace them with new iterations of similar programs that were discontinued."
Apartment vacancies higher in Q4
The level of apartment vacancies across the US in the fourth quarter rose to 4.4 per cent according to data from New York-based researcher Reis. The slim rise (from 4.3 in the previous quarter) was the first time since 2009 that the rate has risen in two straight quarters. Older properties are in demand whereas some pricier new urban developments are struggling. "It's taking a lot longer for new projects to lease up," Ryan Severino, a senior economist at Reis, told Bloomberg. "Vacancies are rising predominantly because a lot of shiny, sexy new Class A projects are having a harder time leasing up relative to a few years ago."
Source:  http://www.mpamag.com/news/morning-briefing-homebuying-sentiment-rises-27520.aspx
By Kathy Orton December 14 at 7:00 AM

This week's expected rate increase by the Federal Reserve should not cause home buyers to panic, if history is any indication.
Back in the early 2000s, after the tech bubble burst, the Fed dropped its benchmark rate to 1 percent. Then in the summer of 2004, it began raising it by a quarter percent. At the time of the central bank's first increase, the interest rate on a 30-year fixed-rate mortgage was around 6.3 percent. During the next four months, it dropped to 5.7 percent.
As the Fed continued to raise the benchmark rate, the rate on a 30-year fixed-rate mortgage declined, falling to 5.58 percent in June 2005. By the time of its last increase in the summer 2006, the rate on a 30-year fixed-rate mortgage was at 6.68 percent. It had gone up less than a half percent even though the benchmark rate had climbed from 1.25 percent to 5.25 percent.
Could mortgage rates follow the same course this time around? Possibly. But keep in mind the Fed hasn't raised its benchmark rate in nearly a decade. It's hard to predict how the market will react to such a momentous change.
"You've got 33-year-old bond traders who've never in their career seen" the Fed raise its benchmark rate, said Bob Walters, chief economist at Quicken Loans, the largest non-bank mortgage originator.
"You'll clearly have some reaction in the market, even though [the rate increase is] expected. Just the reality of it plopping in their laps is going to create some volatility, not only in the bond markets but also the equity markets as people try to sort this out. People should expect prices of bonds and equities to start to gyrate."
John Wake, a self-described "geek-in-chief" at Real Estate Decoded and a real estate agent in Arizona, believes that in 2004 when the Fed increased the benchmark rate it caused an already frenzied housing market to become more manic. Home buyers, worried that rising rates would prevent them for affording a house, became desperate to buy right away.
"The real estate economy is more sensitive to interest rates than most of the economy," Wake said. "An interest rate low enough to move the needle on the national economy may cause the real estate economy to overheat. We may have seen a bit of that the last couple of years. And because real estate is more sensitive to interest rates, expectations of higher rates have a bigger impact on real estate than most of the economy."
Wake points out that often what people expect determines what they do. If home buyers expect mortgage rates to increase, they will act as if rates are increasing even if they don't.
"That could get people to buy sooner rather than later, which could drive prices up even more next year, which is what I am worried about," he said.
Walters doubts a slight mortgage rate increase will have much impact on the housing market.
"I don't think most people are going to run out and make a life decision for a quarter of a point interest rate," he said.
"Long-term rates are determined by the marketplace every day, by traders buying and selling bonds," Walters said. Traders are "thinking about the returns they are going to get over time. Primarily what they are thinking about, especially on longer term bonds, which a 30-year mortgage goes into, they're thinking about inflation."
Inflation has been hovering below the Fed's 2 percent target. The U.S. economy has been doing fairly well lately, despite turmoil in the global economy, its effect on the dollar and low oil prices.
"You're seeing a complete decimation of commodity prices right now," Walters said. "That will influence inflation a great deal. It makes pricing power for wages almost impossible. And if you can't get wage increases, it's tough to have inflation. If you don't have inflation, it's tough to see rates go higher. That's the world we've been in for [nearly] a decade. That's not going away anytime soon. We've essentially been at zero percent short-term interest rates for seven or eight years. There's not even a whisper of inflation. That'll tell you really how challenging it is for price increases to take hold. And as long as that's the case, long-term interest rates will stay down."
No matter what the Fed does this week, it is likely that uncertainty in the global economy will continue to put downward pressure on long-term rates. The Mortgage Bankers Association is predicting the interest rate for 30-year fixed-rate mortgage will be around 4.8 percent at the end of 2016, that's an increase of less than one percent.
"We have a fairly weak global economy right now," said Michael Fratantoni, MBA's chief economist. "You have many global investors parking their money in U.S. Treasury securities or other safe assets and that is keeping our longer term rates lower than they otherwise would be."
What Fratantoni wonders about is what will happen after the Fed raises the benchmark rate, what its plan will be going forward.
"It really is not just when the Fed is going to make their first move," he said. "It's how that first move translates into market expectations about the future path of rates. It gets very complicated because it's not just what they do, but how they talk about it and how investors anticipate how the Fed might act going forward."
Fratantoni is especially curious about what the Fed will do with its balance sheet. The central bank pumped trillions of dollars in stimulus into the market in the wake of the financial crisis, buying mortgage-backed securities. Pre-crisis, the central bank's balance sheet was about $800 billion, primarily in short-term Treasury bills. Now it's $4.2 trillion, and the Fed is the largest single investor in mortgage-backed securities in the world, holding $1.7 trillion in MBS.
"The Fed has said at some point after they increase short-term rates they are going to begin to allow that portfolio to shrink, and they may more actively sell some of those securities," Fratantoni said. There is "a lot of uncertainty about how the Fed is going to allow their balance sheet to wind down and when or if they might sell some of those MBS. There is not at this point a lot of clarity about who's going to step in and try to dampen some of that volatility. There's no investor of comparable size waiting on the sidelines ready to jump in."
Despite those concerns, Fratantoni is optimistic about next year's real estate market.
"At some point, you could get to a level of rates, 6 to 6½ percent, that would really begin to crimp affordability and then that would be a real negative," he said. "But at this point, it's going to be just a very modest headwind. Most of the other fundamentals are suggesting a very strong housing market in the year ahead."
Waters agrees. Although he demurred when asked what he thought the interest rate on a 30-year fixed-rate mortgage would be at the end of the year, he didn't think it would be significantly higher.
"I tend to think from a 30-year fixed mortgage standpoint there's not going to be an extraordinary change," he said. "I don't think they'll go up or down more than a quarter percent, at least not initially. It's not going to five [percent] and it's not going to three [percent]. We're going to stay in a tight band."
Source:  https://www.washingtonpost.com/news/where-we-live/wp/2015/12/14/what-a-fed-rate-hike-could-mean-to-mortgage-borrowers/
The interest rate you pay on your home mortgage has a direct impact on your monthly payment. The higher the rate the greater the payment will be. That is why it is important to look at where rates are headed when deciding to buy now or wait until next year.
Below is a chart created using Freddie Mac's October 2015 U.S. Economic & Housing Marketing Outlook. As you can see interest rates are projected to increase steadily over the course of the next 12 months.
How Will This Impact Your Mortgage Payment?
Depending on the amount of the loan that you secure, a half of a percent (.5%) increase in interest rate can increase your monthly mortgage payment significantly.
According to CoreLogic's latest Home Price Index, national home prices have appreciated 6.4% from this time last year and are predicted to be 4.7% higher next year.
If both the predictions of home price and interest rate increases become reality, families would wind up paying considerably more for their next home.
Bottom Line
Even a small increase in interest rate can impact your family's wealth. Meet with a local real estate professional to evaluate your ability to purchase your dream home.
Source:  http://www.keepingcurrentmatters.com/2015/11/09/where-are-mortgage-rates-headed-this-winter-next-year/
18 Nov 2015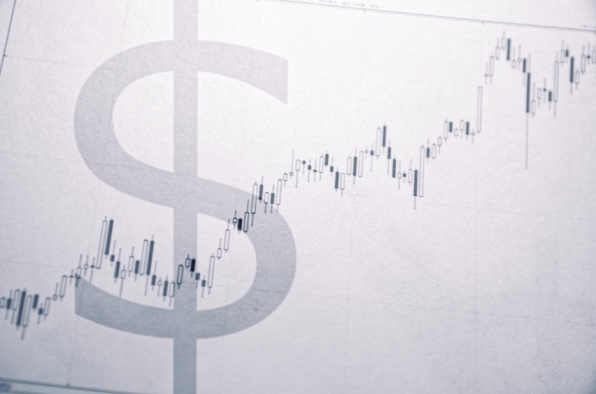 by Craig Torres
Federal Reserve policy makers inserted language into their October statement to stress that "it may well become appropriate" to raise the benchmark lending rate in December and largely agreed that the pace of increases would be gradual, minutes of the meeting showed.
"Members emphasized that this change was intended to convey the sense that, while no decision had been made, it may well become appropriate to initiate the normalization process at the next meeting," said minutes of the FOMC's Oct. 27-28 meeting, released Wednesday in Washington.
A majority of Fed officials have signaled they expect to raise interest rates this year for the first time since 2006. That message was underscored when policy makers inserted a reference to the "next meeting" on Dec. 15-16 in their October statement, in connection with their assessment on when to act.
A "couple" of voting policy makers had qualms that the wording change "could be misinterpreted as signaling too strongly the expectation" for December liftoff, according to the report.
Participants in the meeting "generally agreed," the minutes said, "that it would probably be appropriate to remove policy accommodation gradually."
"It was noted that the beginning of the normalization process relatively soon would make it more likely that the policy trajectory after liftoff could be shallow," the minutes said.
Three Camps
The minutes broke policy makers into three camps, with some saying economic conditions necessary for tightening policy "had already been met," while "most participants" estimated that their criteria "could well be met" in December.
"Some others, however, judged it unlikely that the information available by the December meeting would warrant" a rate increase, the minutes said.
U.S. economic data since the meeting have been encouraging. Employers added 271,000 people to payrolls in October, the biggest gain this year, and unemployment fell to 5 percent. Job openings in September climbed to the second highest on record, while the consumer price index, minus food and energy, rose 1.9 percent last month from a year earlier.
Earlier Wednesday, several Fed officials talked up recent data on the U.S. economy and said it reinforced the case for raising interest rates, though they stopped short of committing to liftoff at their next meeting.
"I'm comfortable with moving off zero soon, conditioned on no marked deterioration in economic conditions," Atlanta Fed President Dennis Lockhart told a conference in New York.
'Live Possibility'
Chair Janet Yellen told Congress on Nov. 4 that a December rate hike was a "live possibility," and New York Fed President William C. Dudley said Wednesday that raising rates would be a sign of confidence in the economy.
Officials in October also dropped a reference in their statement to "recent global economic and financial developments" potentially constraining economic growth.
"Most participants saw the downside risks arising from economic and financial developments abroad as having diminished," the minutes said.
Despite missing their target for 2 percent annual inflation for more than three years, Fed officials continued to anticipate prices would rise back to their goal "over the medium term," the minutes said.
Fed officials received a staff briefing on the equilibrium real interest rate, or the policy rate that would keep the economy running at full employment with stable prices, according to the minutes.
Fed officials discussed the possibility that the short-run equilibrium rate "would likely remain below levels that were normal during previous business cycle expansions," the minutes said.
(Bloomberg)
17 Nov 2015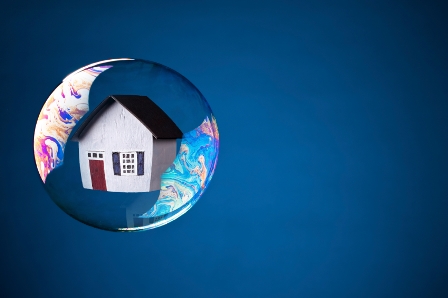 by Jeanna Smialek
An ongoing rebound in U.S. home prices is different from the credit-fueled run up that fanned the financial crisis and tipped the nation into recession when the real estate bubble burst, economists at the Federal Reserve Bank of San Francisco find in new research.
The distinction matters: San Francisco Fed President John Williams has recently warned that it's important to monitor for asset price bubbles, saying that preventing imbalances from building is one argument in favor of raising interest rates off near-zero, where they have been held for seven years. Williams said in October that he was "starting to see signs of imbalances emerge in the form of high asset prices, especially in real estate," and that once such issues grow large, they are difficult to tackle.
Williams noted then that the market isn't yet at a "tipping point," and the researchers uphold that conclusion. They find that today's market lacks many of the riskiest characteristics that were evident in the run up to the late-2000's housing collapse.
"The increase in U.S. house prices since 2011 differs in significant ways from the mid-2000s housing boom," economists Reuven Glick, Kevin Lansing and Daniel Molitor find, noting a "less-pronounced increase in housing valuation together with an outright decline in household leverage — a pattern that is not suggestive of a credit-fueled bubble."
Since bottoming out, the median house price has recovered to just 8 percent below the prior peak, according to the paper.
This time, however, the ratio of home prices to rent stands at about 25 percent below its mid-2000s high, the researchers find. The number is analogous to the price-to-dividend ratio for stocks and provides insight into whether price matches up with the fundamental value of the underlying asset.
"As house prices have recovered since 2011, so too has rent growth, providing some fundamental justification for the upward price movement," the researchers write. What's more, the mortgage debt-to-income ratio, which reached an all-time high in 2007, has continued to decline.
"The red flags are not evident in the current housing recovery," they write. Even though this cycle is different, they say that "given that housing booms and busts can have significant and long-lasting effects on employment and other parts of the economy, policy makers and regulators must remain vigilant to prevent a replay of the mid-2000s experience."
(Bloomberg)